Dozen Other Uses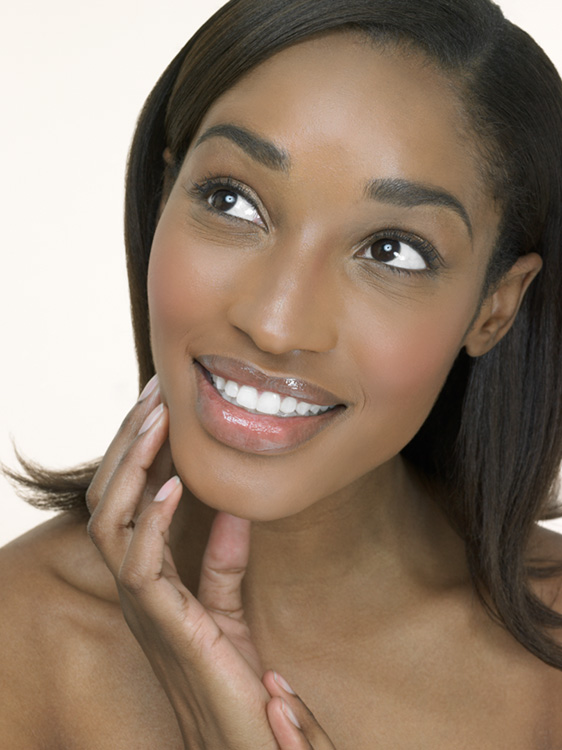 Mashooq is a versatile natural product formulated for use as part of your everyday, overall beauty regime. Made from a unique blend of 100 % natural ingredients and not tested on animals, the Mashooq range is safe for everyone whatever their age.
Happy Hands …

Use Mashooq blended with paraffin wax as a potent hand softener and protector. This is a great opportunity to really relax too! Take a tablespoon of Mashooq oil and combine it with paraffin wax; you can even add a drop or two of essential oil. Massage into the hands and sit comfortably, palms up, eyes closed, for 15-20 minutes while it gently conditions and softens your hands and protects them from further damage.

… and Feet and Nails

Use Mashooq Deep Penetrating Oil as a daily hand moisturiser and protector; use on the soles of the feet, particularly the heels, which are prone to dryness. Rub into nails regularly to condition and tone them, particularly when nail varnish has been removed.

Happy All Over

Use Mashooq Deep Penetrating Oil all over your body particularly after bathing; add a drop or two of essential oil if desired. Take a penny sized amount in the palms of your hands, warm slightly by rubbing between your hands and gently massage in from head to toe. Allow Mashooq to soak in for at least 20 minutes before dressing.

Exfoliate, Exfoliate

You may have already purchased the exceptional Mashooq Blend Body Scrub but you can still make your own using Mashooq Deep Penetrating Oil. Mix a tablespoon of rock sea salt with four tablespoons of Mashooq Oil for an all-over body scrub. Massage the preparation in to your skin and leave on while running a not-too-hot bath; soak for at least 20 minutes and shower off. The salt exfoliates, while the oil conditions; the skin is left with a healthy,lustrous glow: Amazing!

Penetrates and Restores

You can use Mashooq in the bath: simply pour a cap-full into running bath water, swish a little and soak for at least 20 minutes to allow Mashooq to deeply penetrate the skin.
Exfoliate with a flannel or other wash cloth or glove. Beware of slipping as you step out of the bath. The result: soft and supple skin, so simple!

Professionally Unique

Mashooq has been used by hairdressing professionals for many years while processing (bleaching, colouring, straightening or curling), Mashooq protects the hair from the potential damage of heat or chemicals such as sodium hydroxide, ammonia (thio) and booster bleach and – wait for it – it even improves the results. Mashooq is different, because it does not coat the hair; it actually penetrates and protects hair, nourishing and feeding it even while using chemicals.

Restores Damaged Dry Hair
Used as an oil treatment, Mashooq leaves your hair lustrously shiny, manageable and soft. This treatment is particularly good if you colour, bleach, straighten or perm your hair because it penetrates the follicle, nourishing it, to help prevent hair breaking off; it also moisturises a dry or itchy scalp. Section off hair or apply a liberal amount of Mashooq Oil on scalp and ends and massage in. Wrap head in a warm towel or plastic cap and sit under a steamer or in a steamy bath or warm room for 20 minutes. When rinsing, add water to the oil and rub in, then wash and condition as usual.

Adds Style

A tiny pea-size amount of Mashooq run through your hair before drying or setting prevents hair looking dull, dry and frizzy. It relaxes hair prone to fly away and protects it from the environment.

Can Help to Treat Dandruff

Used for the relief of a dry flaking scalp or as part of dandruff control, Mashooq is extremely effective. Use before washing your hair, say 10 minutes prior or even the night before, take a small penny-sized amount of Mashooq in the palms of your hands. Rub hands together and gently massage Mashooq Oil into the scalp. Add water to the oil before washing; massaging again. Wash and condition as usual.

Removes Cradle Cap

For cradle cap in infants, use a small amount of Mashooq, the size of a penny, rub hands together and gently massage into baby's scalp. Leave on for 10 minutes or longer and gently brush out loose skin and oil with a baby brush. Wash with your usual baby shampoo.

Pets

Did you know that Mashooq is safe to use on your loveable pooch or beautiful feline?
Yes, Mashooq can be used on animals, sparingly, rubbing it into the coat as part of grooming.
Take a pea-sized amount of Mashooq and rub it into the skin and coat; then groom as normal. Mashooq will condition both skin and coat. As an added bonus, although we can make no claims, when used with Tea Tree Oil fleas don't like the oil, so Mashooq can help to control pet fleas.

Medicinal Remedies You May Like to Try

Mashooq Deep Penetrating Oil can be combined with three drops of Aloe Vera and rubbed into the skin to help relieve the itching and soreness associated with Eczema. Mashooq is excellent generally in the treatment of dry or itchy skin or scalp.