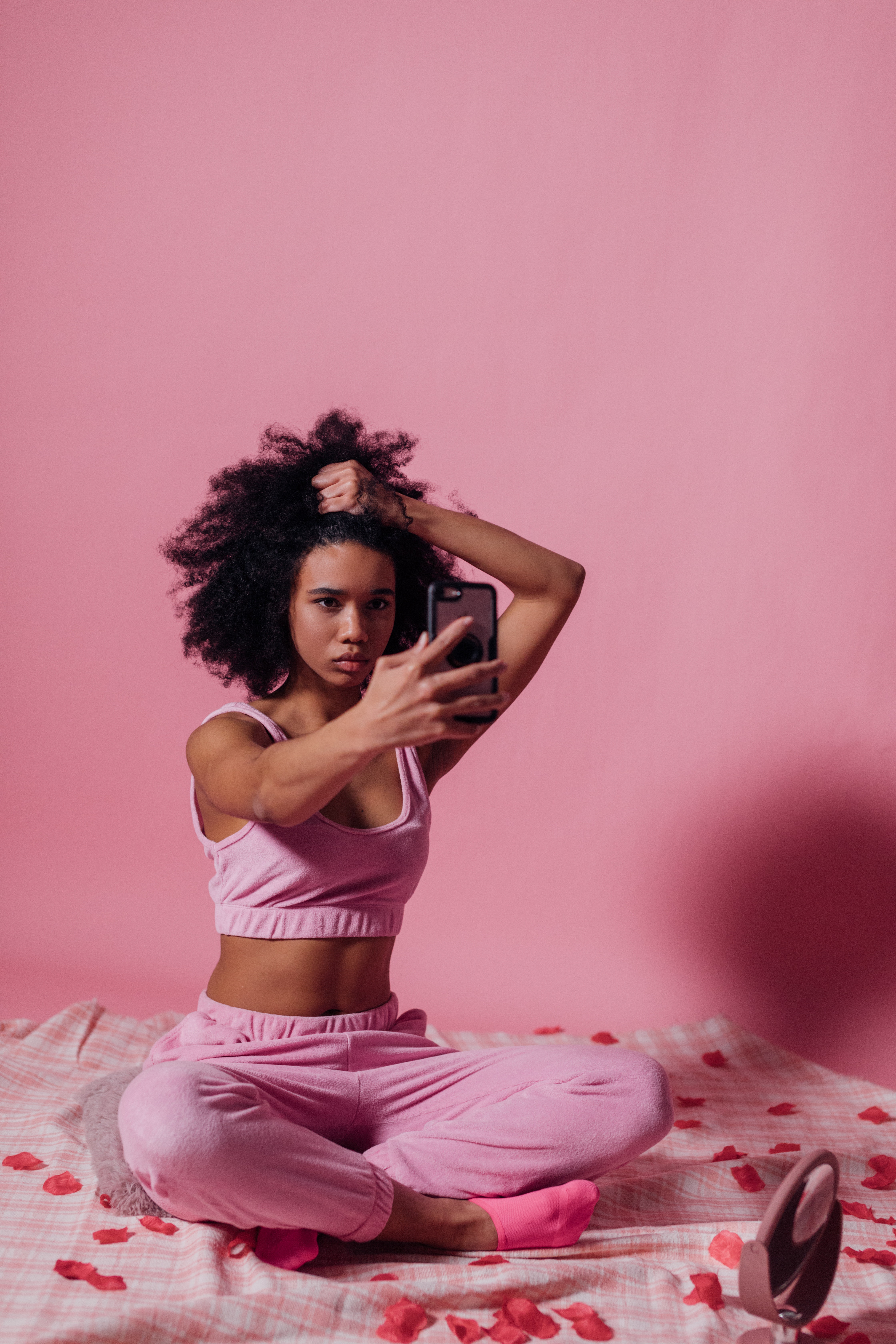 Growing longer hair can feel like it will take forever. Your hair breaks, and shreds and you believe that your hair is not growing. Well now it's time to realise the truth: that is your hair can grow and, in fact, is growing right now!
The good news is that ANYONE can get long hair. And I guarantee with these tips, you will reach your goal. By learning how to properly take care of your hair, you can grow your hair to its maximum length. Here are some tips:
TAKE SUPPLEMENTS - or, even better, eat a healthy diet rich in vitamins and minerals. Oily fish rich in omega oils, leafy vegetables, nuts and seeds all have the vital nutrients that produce healthier hair.
WEAR YOUR HAIR IN BUN – adopting a protective style will help it grow and retain length. When the ends are in contact with air, it can dry out the ends causing your hair to become damaged and prone to breakage easily.
MOISTURISE DAILY - hair craves moisture and moisturising daily will prevent the occurrence of dryness which leads to breakage. If you want your tresses to grow longer, choose your products with care. Avoid anything that contains sulphates that can have a drying effect on hair.
Natural oils are our top recommendation for adding moisture. Mashooq's hair oil is an amazing blend of 6 natural oils that work to feed, moisturise and add shine to hair. Massage it regularly into your scalp and hair to stimulate hair growth and improve its condition.
WEAR A SATIN SCARF AT NIGHT - Wrapping your hair in a satin scarf at night will dramatically improve your hair condition. The satin scarf will prevent the oils from your hair soaking into the cotton in your pillowcase. Also the friction between your hair and the cotton can cause your hair to shed.
Even when it feels like you'll never achieve your goals, have FAITH and never give up the battle. By learning how to properly take care of your lovely tresses, you can grow it to extraordinary lengths. These tips will help you achieve your healthy hair goal.