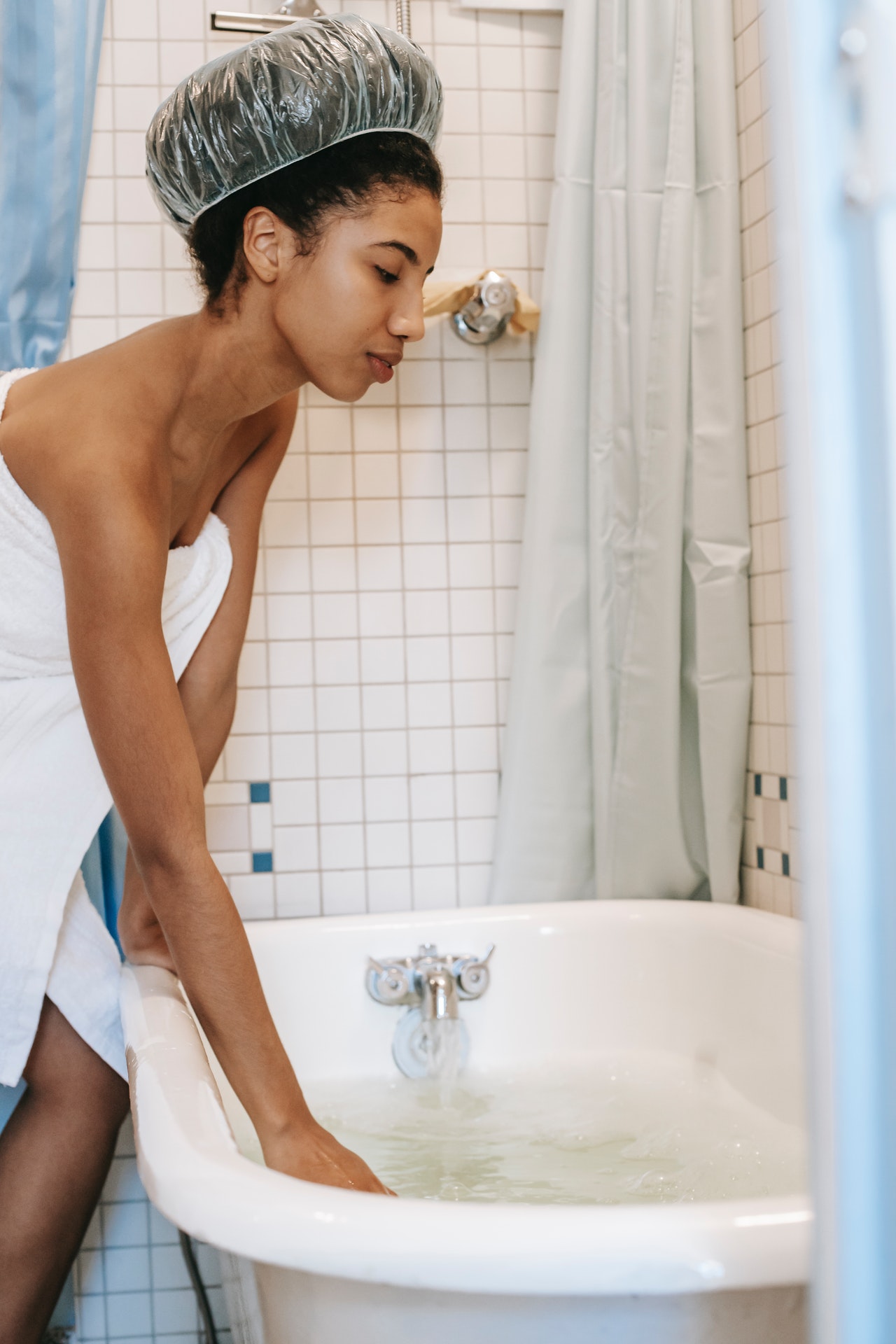 Are you feeling the chill as temperatures drop outside? If a relaxing, warm bath is your favourite way to banish the cold why not use it to give your hair a real treat.
You've probably heard how natural oils are wonderful for putting much needed moisture back into dry, brittle hair. But did you know that you can get even better results by taking advantage of the gentle heat from the steam.
We've found that steam or other gentle heat encourages the hair cuticle to open up and allow the oil to penetrate into the strands and absorb all the goodness from the oil.
Here's how to get the best results.
1. Use a tint brush to apply oil to your hair, working in small sections and working from the scalp to the tips
2.Then massage it into your hair and scalp
3.Use a wide toothed comb to comb through your hair
4.Cover your hair with a plastic cap or a warm towel and relax in your bath for 20-30 minutes
5.Shampoo and style as normal.
At the end of this you should have softer, shinier hair which is so much easier to manage.
Mashooq's Hair Oil is a totally natural blend of 6 oils specially formulated for natural hair.